Track online move-ins and customise the layout.
RapidStor gives you the ability to hook into events and perform your own tracking. So, when a customer moves-in to a unit, that is just one of many events you can listen for. Using the contextual data we provide, you can perform your own custom tracking easily.
When it comes to appearance, RapidStor uses technology developed in conjunction with self storage professionals, that lets you customise styles, colours and logos, as well as reservation and lease documents. RapidStor will embed directly into your site and using the styles and colours you setup, will appear as though it naturally belongs there.
Sell packing & moving supplies to your tenants online.
Marchandise sales are a key element to Self Storage profits. There's no better time to sell packaging to storers than during the move-in process.
Source photos for your products
Create product listing using the administration tools
Setup any discounts, coupons and product packs
Configure shipping and pick-up options
The simple way for tenants to view account information.
Pay Online allows your existing customers to log in and manage their account. Tenants can update their personal information, pay their accounts, view their transaction history and contact the site for assistance. This functionality can save your site and staff time as your customers can look after their account self-sufficiently. Many customers prefer this automated interaction with a business as it is easy and convenient.
Let customers view personal info and gate access codes

Make payments and view past payment history

Setup auto payments for easy billing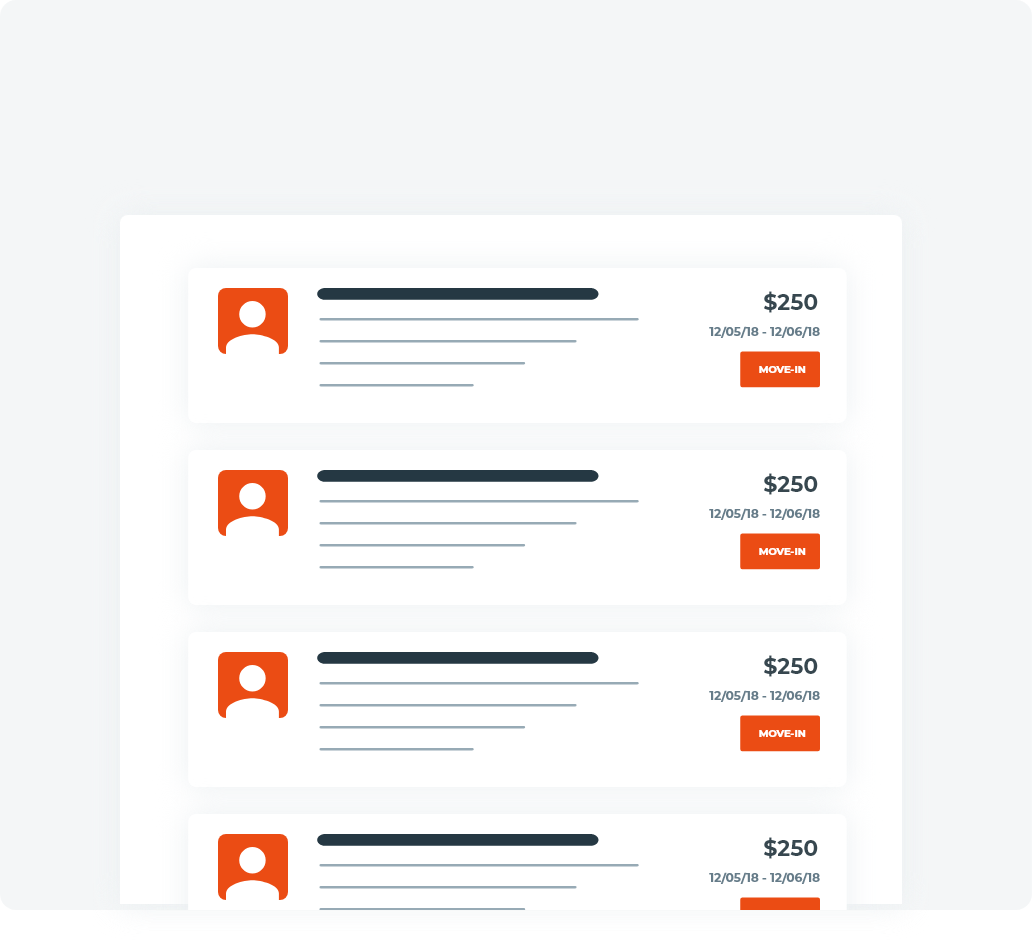 RapidStor makes selling your Self Storage units online easy.
Customise everything to your brand, offer special discounts and manage your online sales all in the one place.